Dance aerobics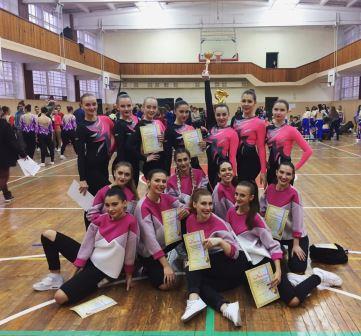 Complex coordination sports
Location: 1st floor, right wing, hall 139
Teachers:
Chekhovskaya Anna Yuriyivna - senior lecturer, responsible for the educational department; MS in sports aerobics and fitness
Kuzmenko Natalia Viktorivna - Senior Lecturer, KMS in Rhythmic Gymnastics.
About the discipline:
Dance aerobics is a complex - coordination sports, which are characterized by active motor activity. Dance aerobics is characterized by emotional intensity due to the use of different dance styles, simplicity and variability of means, musicality and plasticity of movements.
To achieve your goal, the teachers of the department have developed special training programs based on the principles of health training, promote effective health promotion and harmonious development of physical and moral qualities, taking into account the individual capabilities of each student.