Taekwondo, karate, kickboxing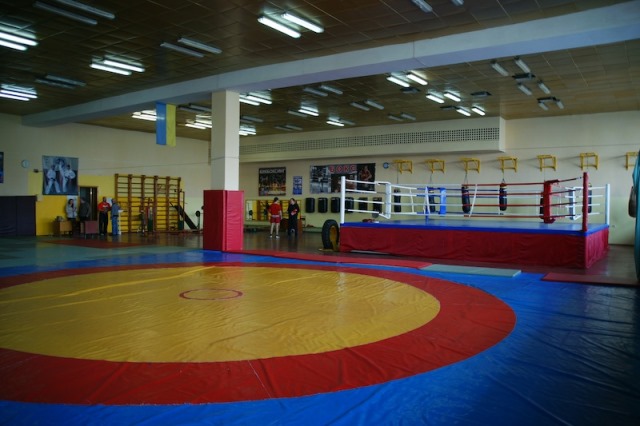 Martial arts
Location: 1st floor, right wing, wrestling and boxing hall, №133
Teachers:
Salamakha Oleksandr Yevhenovych - senior lecturer of the TOC department, responsible for the educational department, international instructor in taekwondo black belt 4th dan, judge of the international category in taekwondo;
Turyanytsia Ivan Serhiiovych - Lecturer of the Department of TOC, Master of Sports of Ukraine of international class.
About the discipline:
Not only boys but also many girls usually study and study the art of self-defense in the educational department. During the practical classes the applied technique of striking with hands and feet and protection against them, including counter-throws, is studied in such a way that they can be used when necessary. It is possible to learn the technique from scratch, as well as improve it when working both in bags and in sparring. In addition, special attention is paid to the development of strength, flexibility, balance and coordination, breathing exercises are studied. The psychology of conflict, proper nutrition and good looks, including methods of weight loss and muscle building, proper strength training techniques and other methods of strengthening and healing the body are discussed.
The wrestling and boxing department has good locker rooms with toilet and shower, and in the hall there is a soft tatami mat, boxing ring, wrestling carpet, mirror wall, bags for working out equipment and a training part which has not only horizontal bars and bars, but also and several exercise machines, bars and dumbbells with weights.