Tourism and climbing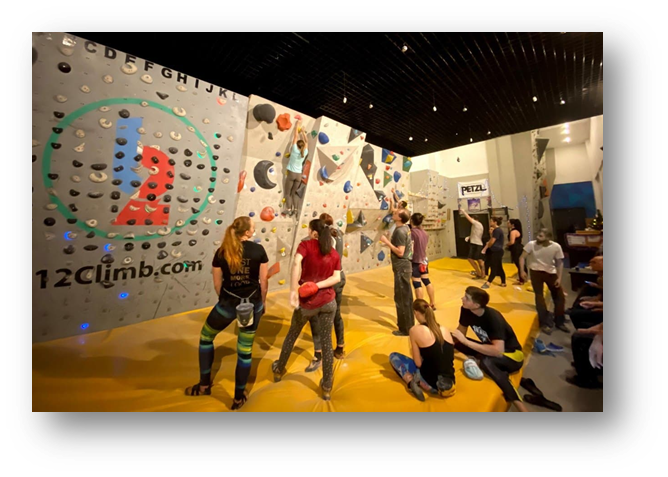 Complex coordination sports
Location: 4th floor, left wing.
Teachers:
Mykhaylenko Vadym Mykolayovych - senior lecturer of the TOC department, responsible for the educational department;
Soga Serhiy Mykhailovych - Senior Lecturer of the Department of TOC, KMSU in Sports Tourism;
Golubeva Valentina Anatoliyivna - teacher of the department of TOC.
About the discipline:
Sports tourism and climbing are extreme sports, which are characterized by active physical activity with the identification of physical and volitional qualities. Our department has a modern climbing hall "KPIskala", with unique interactive stands, using which students have the opportunity to improve their climbing skills.
Practical classes include:
    Acquaintance and work with special and group technical equipment;
    Learning the technique of overcoming natural obstacles;
    weekend hikes to places of military glory, along the first line of defense of Kyiv; trips on the rocks to the quarry Pivny, to Bezradichsky ravines, on the rocks in the village Today, and on the climbing wall of the "Green Theater" on the slopes of the Dnieper.
During such trips, students learn and acquire practical skills in climbing techniques, orienteering, ways to survive in extreme conditions, prepare for competitions.
Additionally: once a week according to the schedule of the sports complex, classes are held in the section on tourism and climbing. Responsible Golubeva Valentina Anatoliyivna.