Gymnastics (acrobatics, trampoline jumping, choreography, workout)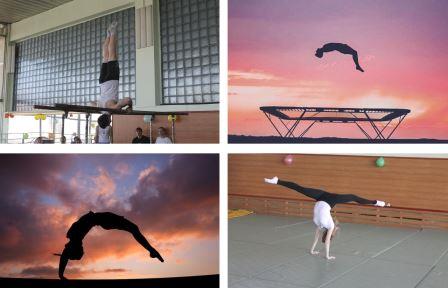 Complex coordination sports
Location: left wing, 4th floor, gym.
Teachers:
Shyshatska Valentyna Ivanivna is a senior lecturer of the TOC department, responsible for the educational department. Master of Sports of Ukraine in gymnastics;
Volodymyr Edvardovych Dobrovolsky is a senior lecturer at the Department of TOC, Master of Sports of Ukraine in gymnastics.
About the discipline:
If you want to surprise others, to be interesting first of all to yourself, we invite you to classes in gymnastics, acrobatics, trampoline jumping, choreography, workout. Highly qualified teachers-coaches will teach you not only theoretical knowledge of such progressive sports, but also help:
    improve your own flexibility, strength;
    improve coordination;
    correct and improve posture;
    perform handstands and various acrobatic elements;
    perform various elements on a gymnastic horse, rings, parallel and different height bars, crossbar, deck and free exercises.
In the classes you will be taught from the simplest elements of gymnastics and acrobatics (rolls, wheel, handstands and various exercises on shells) to more complex (rondats, flaks, somersaults and exercises on shells). There are also elements of workout, rhythmic gymnastics and choreography. Learning to jump on a trampoline and elements with the help of a lounge. You will learn to group properly when difficult situations arise.