Our veterans became European football champions.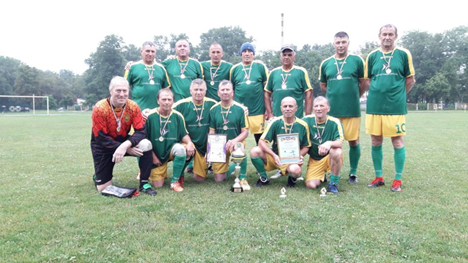 From 28.06 to 4.07 in Tampere (Finland), the 5th Open European Masters Football Games in the age category 60+ were held. Our country was represented by a team from Transcarpathia, in which our employee of the Igor Sikorsky Kyiv Polytechnic Institute campus, specialist Mentyukov Igor Oleksiyovych, took part, the team won 1st place and was awarded gold medals. We beat the Australian team 6-0. France 3-1, England 2-1 and Great Britain 1-0. In the final, we met England again and won 1-0.

This is his second victory, 2 years after he won the World Cup in Canada.
Let us wish our veterans continued victories in prestigious tournaments, good health, unbreakable spirit, inspiration and skill on the football fields of the world. Keep up the good work!